24 April, 2022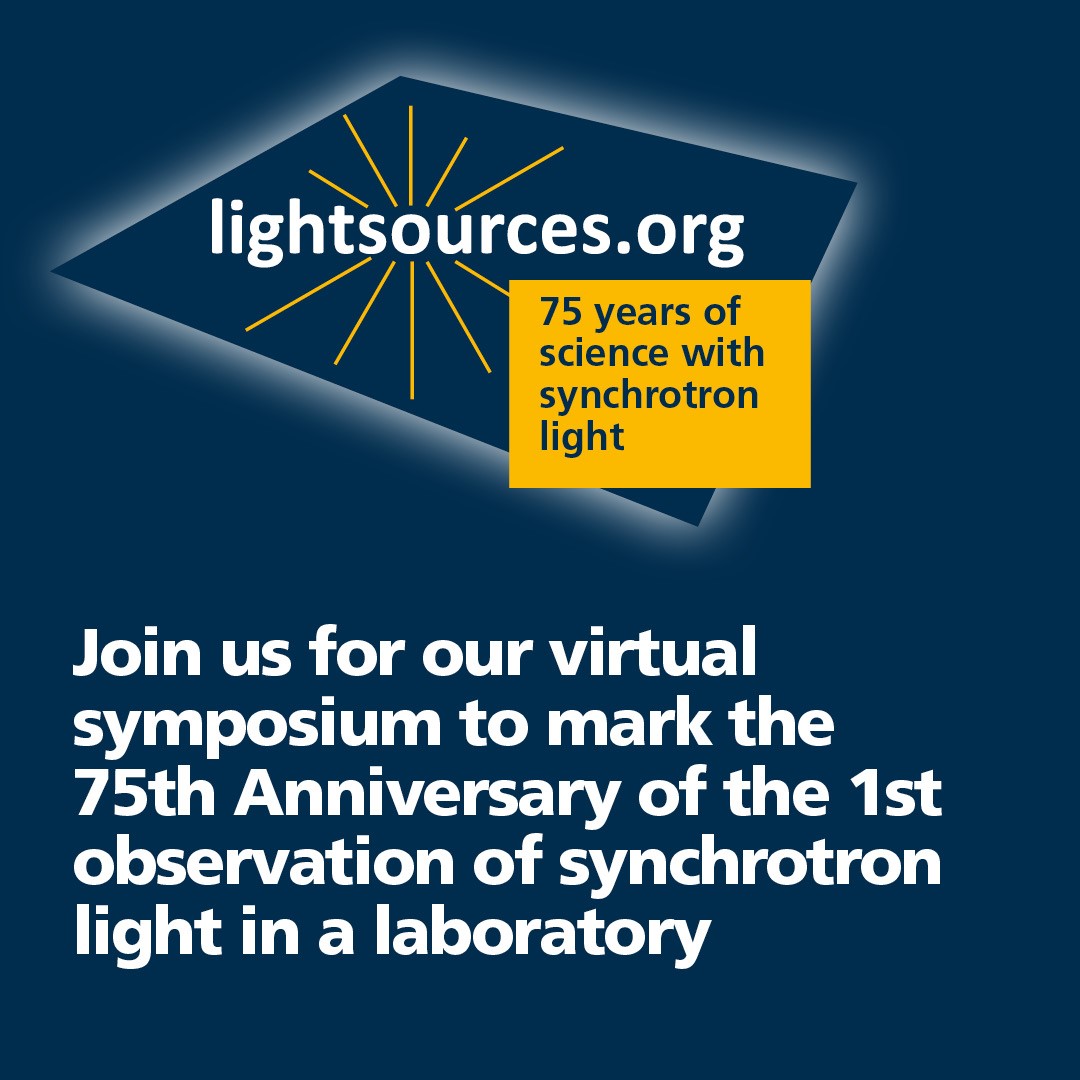 Lightsources.org, which provides a worldwide voice for the global light source community, will mark the 75th Anniversary of the first observation of synchrotron light in a laboratory with a free online symposium on Thursday, 28th April, at 15:00 UTC+1
75 years of science with synchrotron light will bring together a panel of experts from the field to give short talks on their perspectives on synchrotron-light related achievements that have been made since the first laboratory observation on 24th April 1947. Speakers will be Nobel Laureate Professor  Ada Yonath (Weizmann Institute of Science), Professor Sir Richard Catlow (University College London), Professor Henry Chapman (DESY), Dr Paul Tafforeau (ESRF), and Dr Gihan Kamel (SESAME and member of the Executive Committee of the African Light Source).
During this virtual event, the future of synchrotron science will be explored in relation to upgrades and new facilities.
Through the symposium, Lightsources.org aims to inspire early-career scientists, engineers, technicians, computer scientists, science communicators, and more who are currently working on, or may be interested in, light-source related jobs in the future.
Register here: Registration open for 75th Anniversary event on Thursday 28th April – Lightsources.org
Where – Virtual event via Zoom
When – Thursday, 28th April, 15:00 – 16:15 UTC +1 (75 Years in 75 minutes!)
Format – A series of talks (10 mins each) covering the history and some of the highlights from the field followed by Q&A and time for sharing your #My1stLight memories.