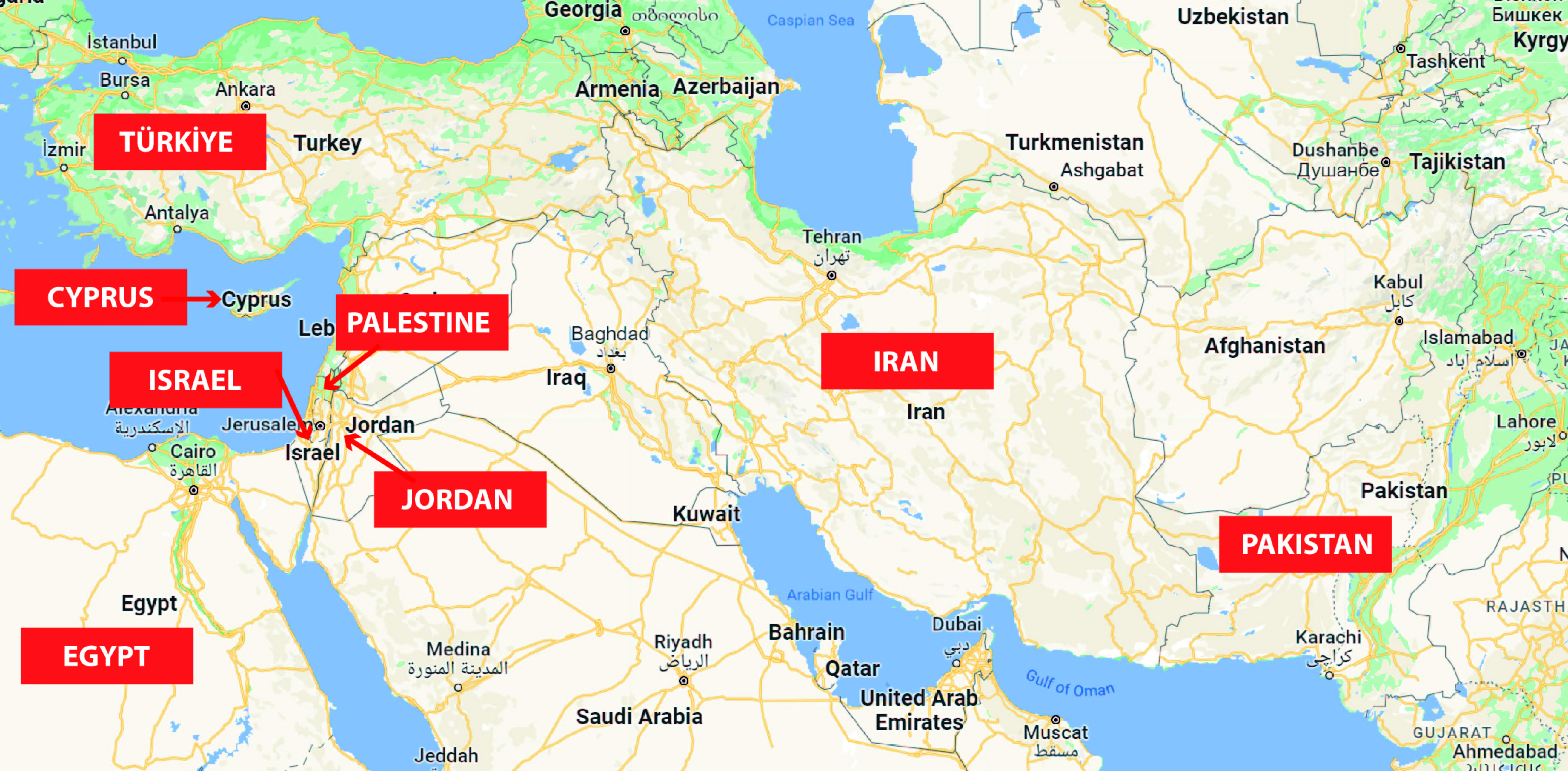 The current Members of SESAME are Cyprus, Egypt, Iran (Islamic Republic of), Israel, Jordan, Pakistan, Palestine, and Türkiye.
Current Observers are Brazil, Canada, China (People's Republic of), the European Organization for Nuclear Research (CERN), the European Union (EU), France, Germany, Greece, Italy, Japan, Kuwait, Portugal, Russian Federation, Spain, Sweden, Switzerland, the United Arab Emirates, the United Kingdom, and the United States of America.
Through the SESAME Council, the Members of SESAME have full control over the development and exploitation of the Centre, and its financial matters. They have Benefits and Obligations.
Observers have no duties and their role is more that of an advisory one. They nonetheless have some privileges, for example, they may submit proposals for discussion at Council sessions, their nationals may hold staff positions at SESAME and, whenever possible, invitations to tender for the purchase of equipment and supplies is limited to manufacturers and contractors located within the territories of Members and Observers.
Each Member and Observer may have up to two Delegates serving on the SESAME Council, ideally one representing his/her Governmental Authorities and the second representing national scientific interests. Both delegates are nominated by their Governmental Authorities. They may be accompanied to Council meetings by up to two Advisers.

How to become a Member/Observer is explained in this web site.