01 April, 2019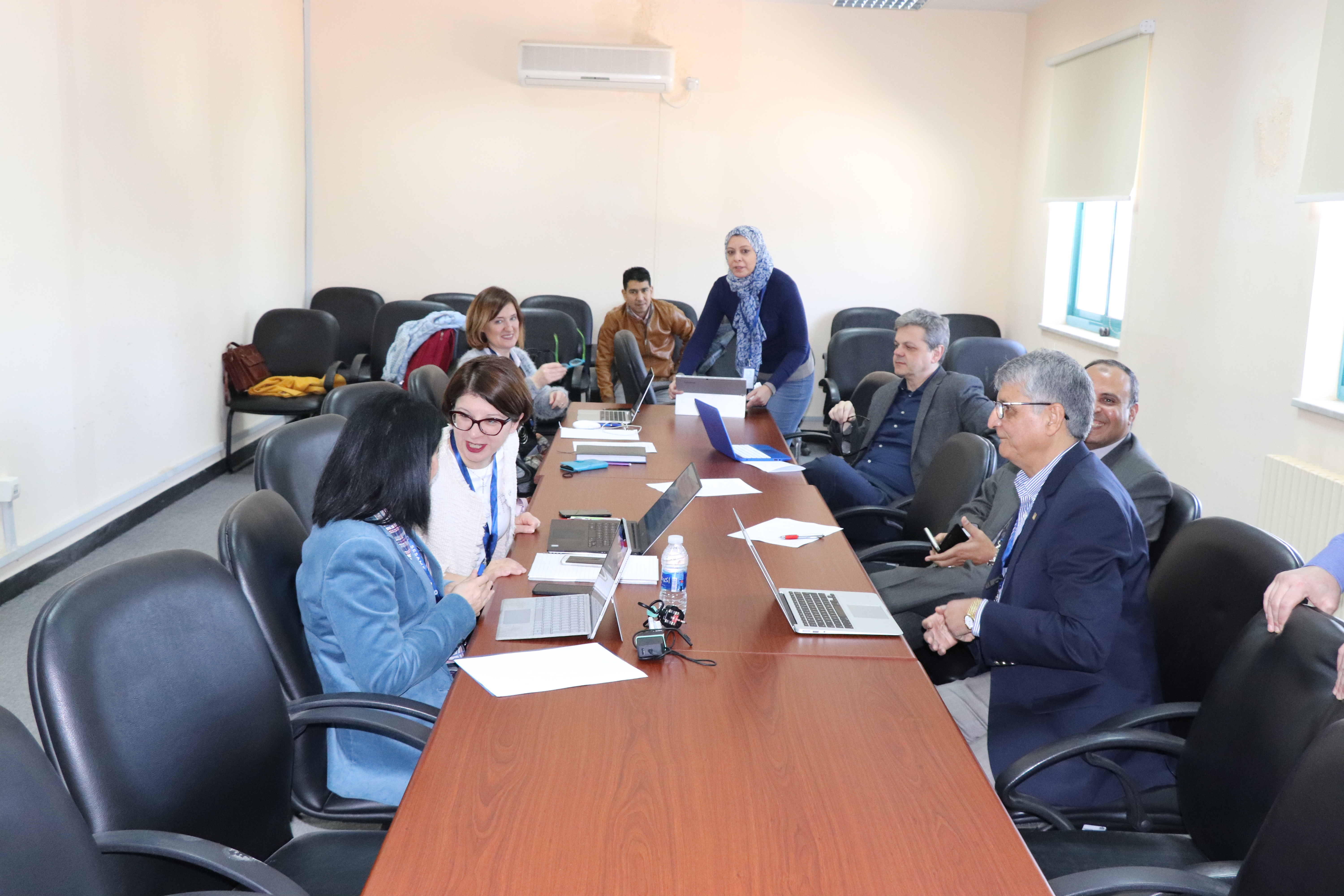 On March 10th and 11th SESAME hosted the first face-to-face meeting of the Proposal Review Committee (PRC).
The Proposal Review Committee is an international advisory body set up by the SESAME Director to advise SESAME on the distribution of user beam time. The PRC is responsible for evaluating the scientific and technological merit of proposals from the General Users and determining their priority using the following criteria based on IUPAP's (International Union of Pure and Applied Physics) Recommendations for the Use of Major Physics Users Facilities:
   scientific merit (interpreted as: relevance, impact, innovation, potential of the scientific and/or technological case and/or relevance, and
   applied importance of instrumental development);
   technical feasibility;
   capability of the proponent(s); and
   availability of the resources required.

The members of the PRC are:
    HASNAIN, Samar (Chair) -Professor of Molecular Biophysics, School of Biological Sciences, University of Liverpool, Liverpool, UK
    DIAZ-MORENO, Sofia -Diamond Light Source, Didcot, UK
    ELLIS, Thomas -University of Saskatchewan, College of Arts and Sciences, Saskatoon, SK, Canada
    HIRSCHMUGL, Carol -Director, Laboratory for Dynamics and Structure at Surfaces, University of Wisconsin-Milwaukee, Milwaukee, WI, USA
    RAVEL, Bruce -NIST (National Institute of Standards and Technology), NSLS II (National Synchrotron Light Source II), Brookhaven National Laboratory, Upton  NY, USA
    VACCARI, Lisa -Elettra - Sincrotrone Trieste, Trieste, Italy
Three reviewers ( Dr. Hasnain, Dr. Diaz-Moreno and Dr. Vaccari ) traveled to Jordan and had the chance to visit the facility and the beamlines, while the other reviewers ( Dr. Hirschmugl, Dr. Ravel and Dr.Ellis) took part in the meeting by remote participation.
The results of the evaluation process will be soon communicated to the SESAME users.