30 June, 2019
On 27-28 June, The Cyprus Institute (CyI) in Nicosia organized the workshop The Scientific Case for BEATS (BEAmline for Tomography at SESAME) at which various applications of high-resolution synchrotron radiation tomography were explored, as were applications particularly relevant to the SESAME Members.
Participants in the workshop included researchers and interested parties from the SESAME Members across academic disciplines, industry and government bodies.
Among the Invited speakers were Giorgio Paolucci (SESAME), Marco Stampanoni (Paul Scherrer Institute [PSI]), Alexander Rack (European Synchrotron Radiation Facility [ESRF]), Kirsi O. Lorentz (CyI), and Mirjam van Daalen (PSI).
The BEATS beamline, which is to be one of SESAME's seven Phase 1 beamlines, is being designed, constructed and commissioned in the framework of a four-year (2019-2022) European Union Horizon 2020 funded project launched on 1st January 2019. The European Union grant is worth six million euros.
The Cyprus Institute is one of the eight institutes partnering in the project with SESAME. These institutes are CELLS-ALBA (Consorci per a la Construcció Equipament i Explotació del Laboratori de Llum de Sincrotró), The Cyprus Institute, DESY (Deutsches Elektronen-Synchrotron), Elettra-Sincrotrone Trieste S.C.p.A., ESRF, INFN (Instituto Nazionale di Fisica Nucleare), Jagiellonian University, and PSI.
Archaeology and cultural heritage, health and biomedicine, geology, materials science and nano science, and engineering are some of the applications for which the beamline is expected to be used.
Not many synchrotron light facilities have a tomography beamline and this will in many ways make SESAME's BEATS beamline unique.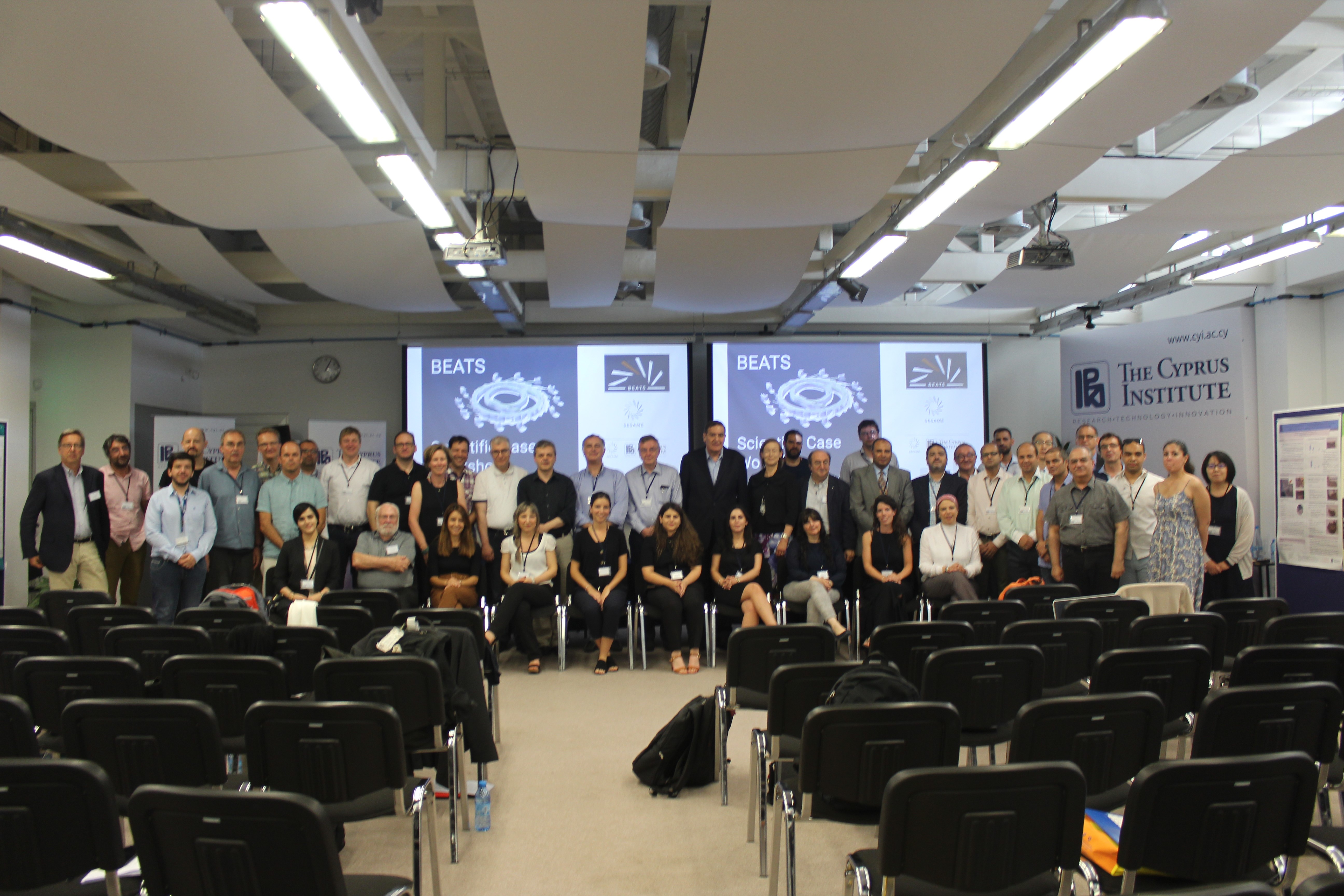 Read More: click here