29 March, 2019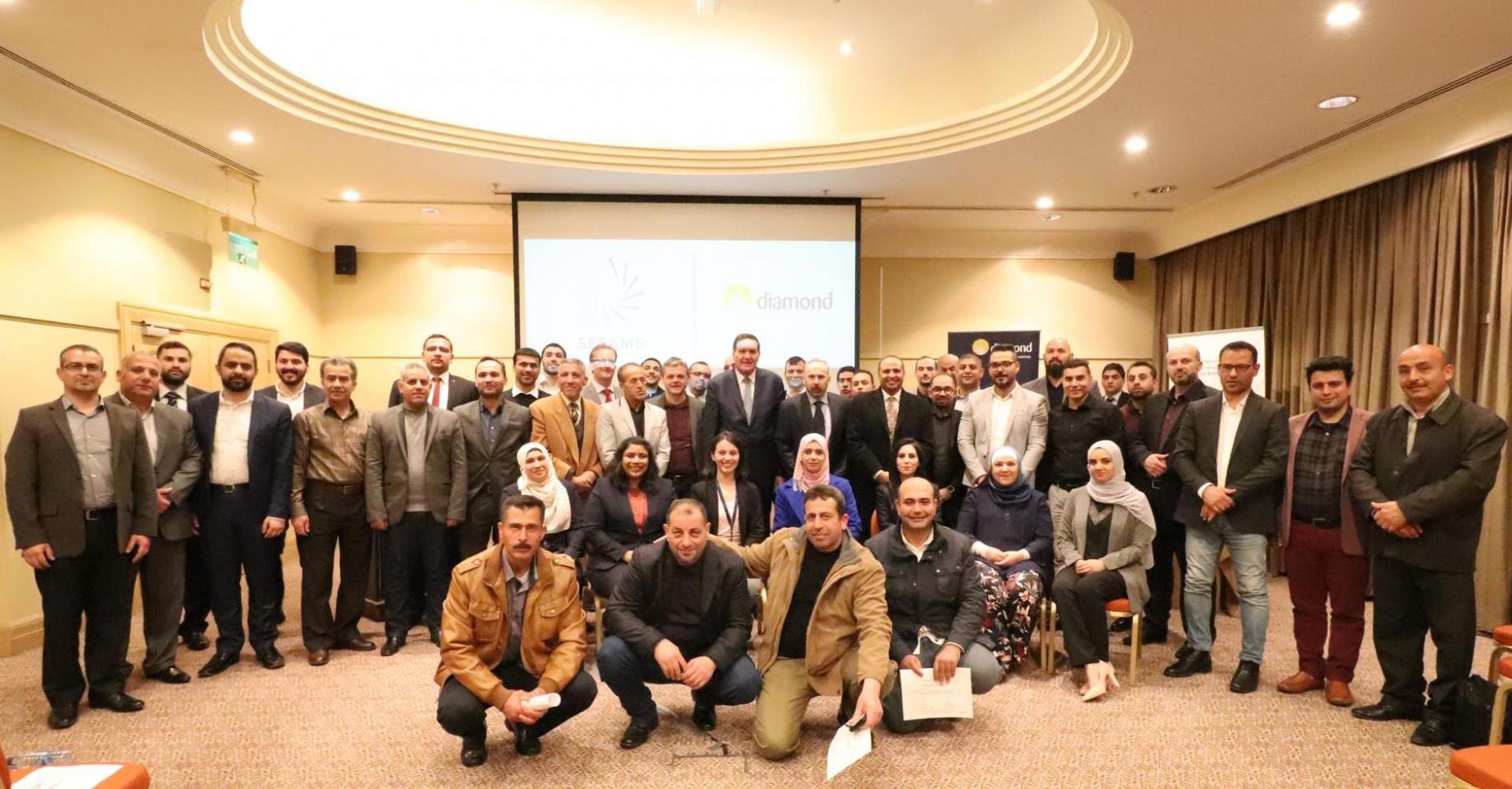 Today (29/3/2019), the Diamond-SESAME Fellowship Programme enhancing the relationship between SESAME and Diamond Light Source marks its last day. Over the last fifteenth months the Fellowship has provided funding and training opportunities for 34 individuals; 26 SESAME staff members and 8 candidates from the member countries affiliated to SESAME.
The Diamond–SESAME Fellowship Programme, funded by the Rutherford Fund, has enabled staff from SESAME and its member institutions to receive professional training in synchrotron techniques at Diamond Light Source in the United Kingdom. In addition it has supported the development of capacity to establish SESAME as a fully operational synchrotron in the areas of:
Engineering for Photons Science
Particle Accelerator Physics and Technology
Photon Instrument Science
Software and Computing for Photon Science
Engineering for Photon Science or Particle Accelerators
Dr Khaled Toukan opened the Closing Ceremony and welcomed audiences from Diamond Light Source, the United Kingdom Embassy, University of Jordan, King Hussein Cancer Center, Commissioners from the Jordan Atomic Energy Commission as well as staff from SESAME. He highlighted the latest updates from SESAME, which is the world's first large accelerator complex to be fully powered by renewable energy. Presentations were given by members of the Programme Committee on the achievements gained through the Programme, which has seen Diamond Light Source generously sharing the experience of it staff with SESAME, as well as providing access to and donations of equipment and systems. This support is needed at SESAME for its current work on its electron accelerators, as well as contributing to the development of its new Material Science beamline.
The Closing Ceremony included the signing of the Memorandum of Understanding, signed between SESAME and Diamond light source.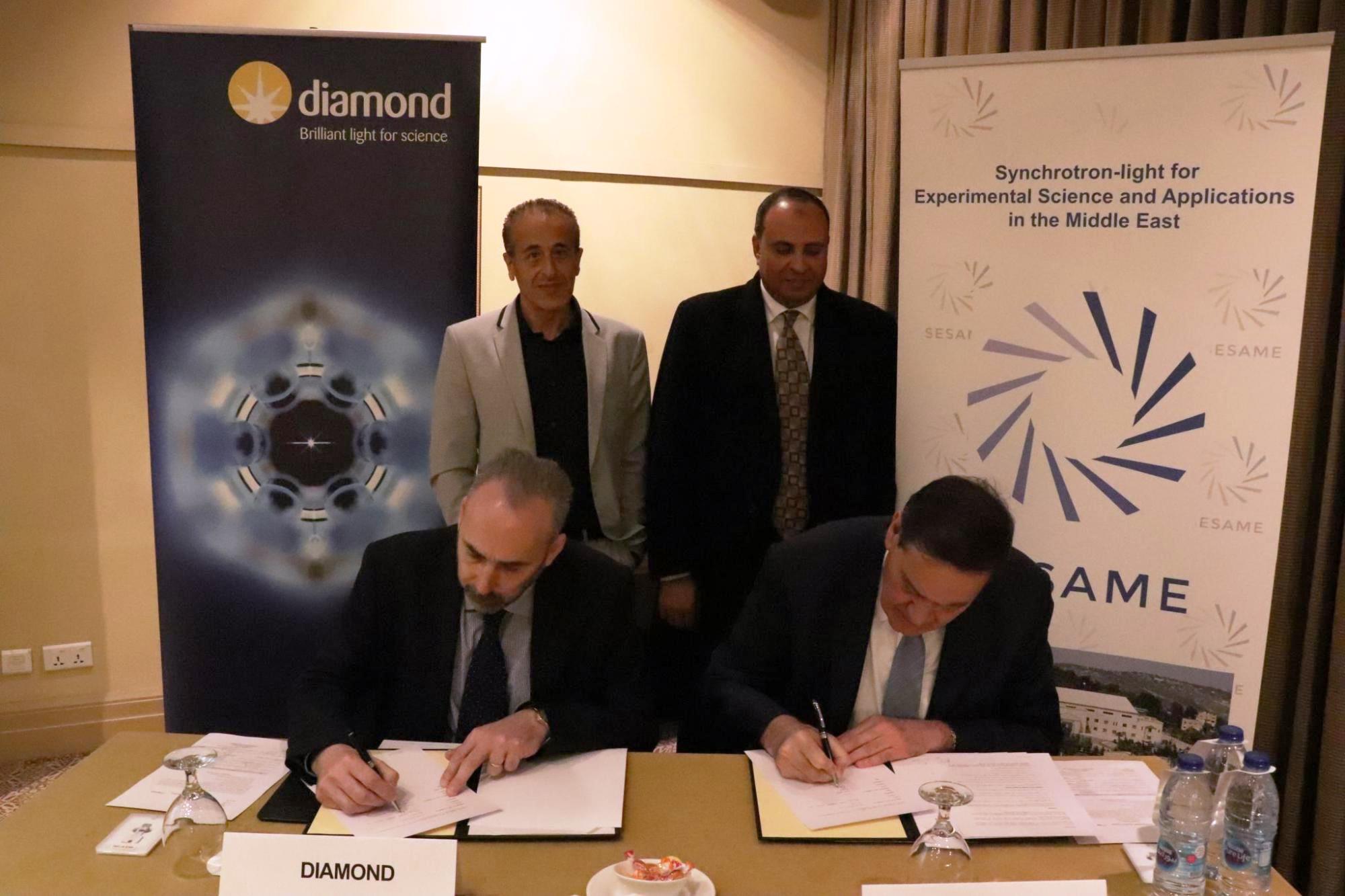 For more photographs, please click here.