Chris Llewellyn Smith, President of the SESAME Council, receiving the 2011 Rammal Award on behalf of SESAME from Lauritz Holm-Nielsen, President of Euroscience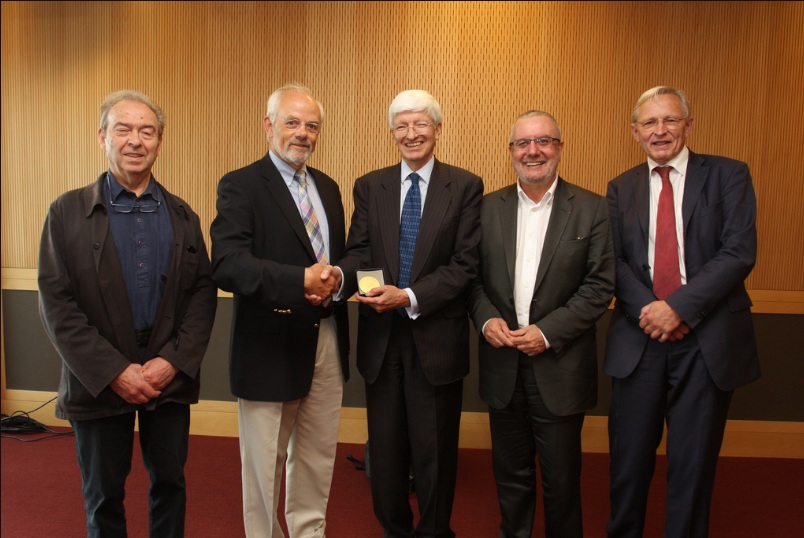 © left to right) Gilbert Balavoine, Secretary of the Rammal Award Jury; Lauritz Holm-Nielsen, Chris Llewellyn Smith; Enric Banda, Immediate Past-President Euroscience, Peter Tindemans, Secretary-General Euroscience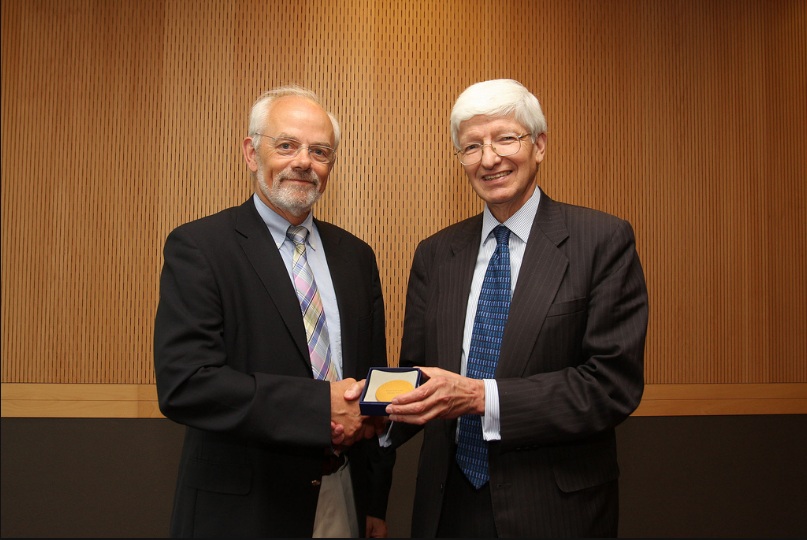 © (left to right) Lauritz Holm-Nielsen and Chris Llewellyn Smith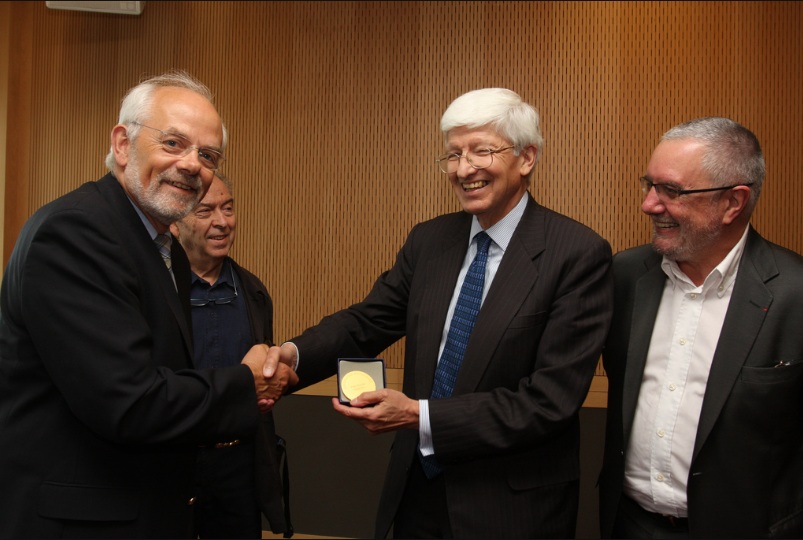 © Maxwell Photography: (left to right) Lauritz Holm-Nielsen, Gilbert Balavoine, Chris Llewellyn Smith, Enric Banda
In a ceremony on 14 July 2012, during the Euroscience Open Forum (ESOF) 2012 held in Dublin (Republic of Ireland), Chris Llewellyn Smith, President of the SESAME Council, received the 2011 Rammal Award on behalf of SESAME.
The Rammal Medal is awarded each year to a distinguished scientist or research organization whose achievements have made a strong and positive impact on science and technology or their applications in the Mediterranean region. Particular recognition is given to actions which have enhanced collaboration between countries and/or furthered better relations between nations through a common research goal.
The Medal is named after the late Rammal Rammal (1951-1991), an outstanding Lebanese condensed matter physicist. It was created in 1992 by the French Society for Physics and the Foundation of the Ecole Normale Supérieure. Since 1999, the Medal is awarded each year by Euroscience, a pan-European grassroots organization for the support of science and technology in Europe.